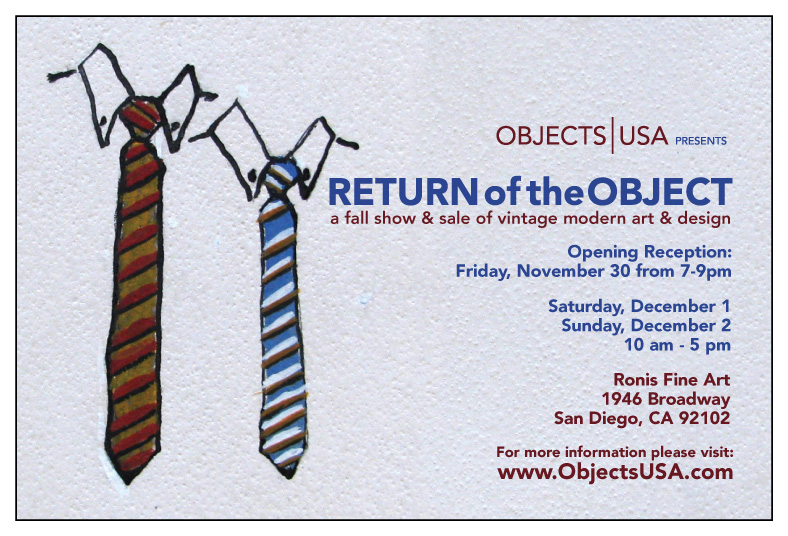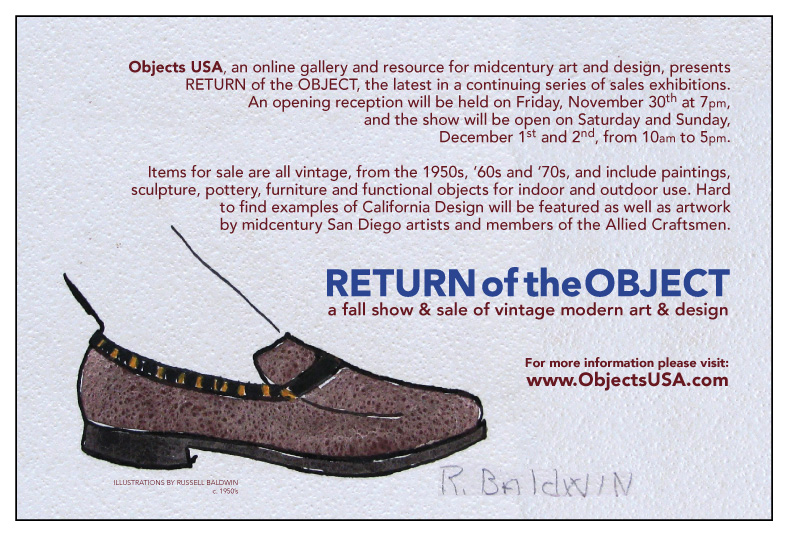 Objects USA, presents RETURN of the Object, the latest in a continuing series of sales exhibitions.
Items for sale are all vintage, from the 1950s, '60s and '70s, and include paintings, sculpture, pottery, furniture and functional objects for indoor and outdoor use.  Hard to find examples of California Design will be featured as well as artwork by mid century San Diego artists and members of the Allied Craftsmen.
An opening reception will be held on Friday, Nov. 30th at 7 pm, and the show will be open on Saturday, Dec. 1st and Sunday, Dec. 2nd from 10am to 5pm.
Location: Ronis Fine Art, 1946 Broadway, San Diego, CA 92102