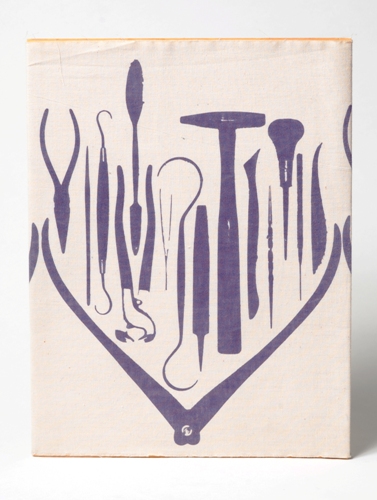 Item: Survey of Contemporary Crafts 1969
Designer/Maker: Published by The Egg and The Eye Gallery and Restaurant (subsequently the Craft and Folk Art Museum), Los Angeles, CA.
Description: Oversize, staple bound assessment of late 1960s contemporary craft with hand printed linen wraps depicting various tools. Essays by Eudorah Moore, Edith Wyle, Susan Peterson, and Dorothy Garwood. 12 pages, illustrated.
Dimensions: 13″ x 10″
Condition: Very good
Price: $150
Email for more information regarding this item: info@ObjectsUSA.com