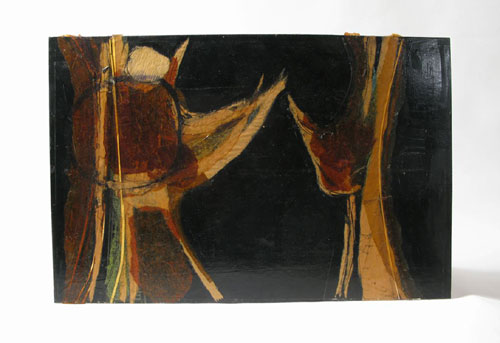 Item: Untitled Collage
Designer/Maker: Sharon Abel – A Laguna Beach native, Abel studied at San Jose State and Cranbrook Academy of Art. A versatile artist, weaver and designer, she exhibited jewelry in the 1963 California Craftsmen's Biennial at the Oakland Museum of Art and is married to sculptor Stephen Daly.
Description: Shapes with vital energy and sophisticated texture emerge from a dark ground in this signed collage, made when the artist was studying at San Jose State, circa 1962. Framed.
Dimensions: 14 x 22½"
Condition: Good
Price: $325
Email for more information regarding this item: info@ObjectsUSA.com