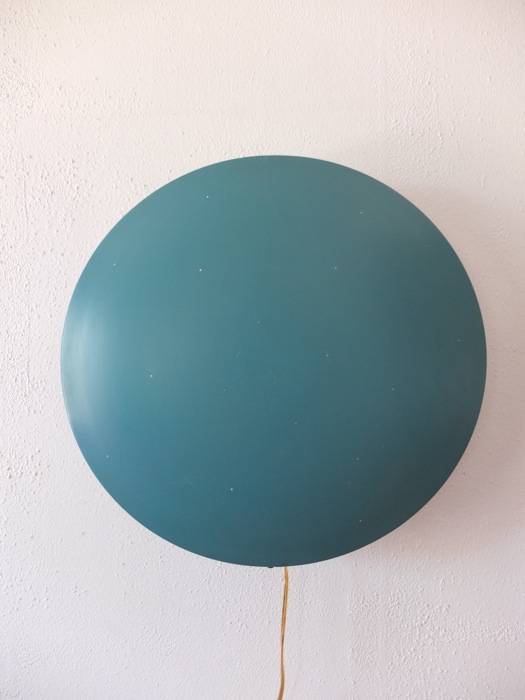 Item: Sconce
Designer/Maker: Gross Wood for Gross Wood & Company.  Wood and his wife Esther operated a studio in San Francisco, CA. Their designs are included in the Museum of Modern Art's design collection and were exhibited in Good Design, 1953 and California Designed, 1955.
Description: Perforated aluminum pan light sconce by Gross Wood of San Francisco. Labeled. 1950's
Dimensions: 17″ diameter x 4″ deep
Price: SOLD
Condition: Some light scratches to the original enamel finish.
Email for more information regarding this item: info@ObjectsUSA.com