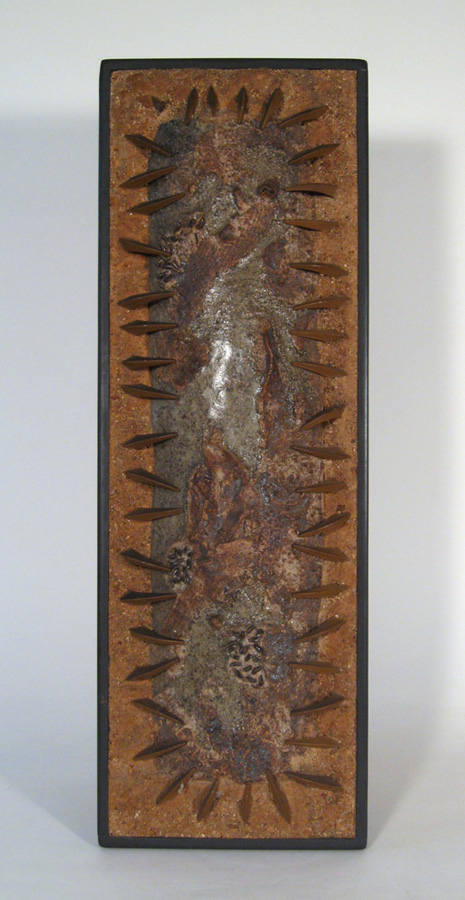 Item: "The Shape of Things"
Artist/Designer: Kenneth Starbird. Los Angeles, CA
Description: Abstract ceramic and mixed media wall sculpture. Signed and titled on back. A number of this artist's pieces can be seen in the various catalogs from the Pasadena Art Museum's California Design exhibitions. Circa 1960′s.
Dimensions: 23.75″ tall, 8.25″ wide, 3″ thick
Condition: Excellent. Appears that one of the "thorns" may have broken off years ago. This is shown in the 4th image.
Price: SOLD
Email for more information regarding this item: info@ObjectsUSA.com