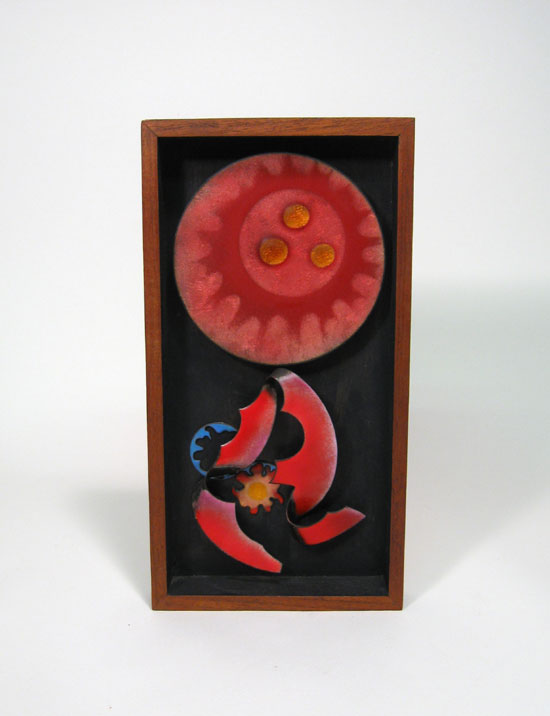 Item: Enamel on Copper Panel
Designer/Maker: James Parker. San Diego, CA.James Parker was an important San Diego Artist-Craftsman. This early charter member of San Diego's Allied Craftsmen is a nationally well known silversmith. He was inspired to work with enamel on copper by close contact with fellow Allied Craftsmen Ellamarie and Jackson Woolley, and Barney Reid. By the late 1960's, he considered himself an enamelist primarily.
Description: Imaginative construction of enameled copper pieces in original box frame. This work came directly from the James Parker estate.
Dimensions: 11.75″ x 6.25″ framed
Condition: Good vintage condition. Bottom piece of enamel has been re-glued to original dowel risers.
Price: SOLD
Email for more information regarding this item: info@ObjectsUSA.com