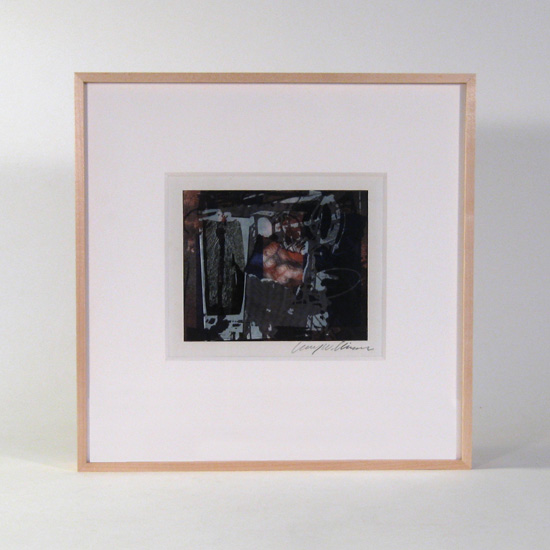 Item: Untitled Print (from The Painter's Notebook) #1
Designer/Maker: Guy Williams (1932-2004)
Born in San Diego, Guy Williams was a primarily self-taught painter, having attended Monty Lewis' Coronado School of Art for a short time on a scholarship. In the 1950s he became one of the leading contemporary painters and teachers in San Diego, where he shared a Spanish Village studio with Fred Holle for a time and later taught the School of Arts and Crafts at the Art Center in La Jolla. After leaving San Diego in 1964, Williams taught at Chouinard Art Institute, Pomona College and UC Santa Barbara.
An avid printmaker during his San Diego years, Guy Williams was particularly interested in monotypes. These he exhibited with the San Diego Art Guild, at the Art Center in La Jolla and in the 1959 survey exhibition "Arts of Southern California – V: Prints," at the Long Beach Museum of Art. Williams also contributed to the Black Folio of original woodcuts with six other local all-stars (printed in 1961 by Irwin Hollander and exhibited the same year at the Art Center La Jolla) and published his own books incorporating monotypes: The Painter's Notebook and Poems For Painters.
Description: A 1961 color engraving and screenprint from the series printed by Irwin Hollander in San Diego for Guy Williams' book, The Painter's Notebook. Signed and embossed with Hollander's blindstamp lower left. Top quality custom frame and UV acrylic.
Based upon his work on the Black Folio and Painter's Notebook, Irwin Hollander was accepted as printer fellow at Tamarind Lithography Workshop in Los Angeles. There, he worked with such artists as Sam Francis and John McLaughlin and became a master printer and studio manager, before establishing his own acclaimed New York workshop – known for an association with Willem de Kooning, Robert Motherwell and many other "New York School" painters.
Dimensions: (sight): 7.25 x 6.25″; (frame) 13.5 x 13.5″
Condition: Very good
Price: SOLD
Email for more information regarding this item: info@ObjectsUSA.com