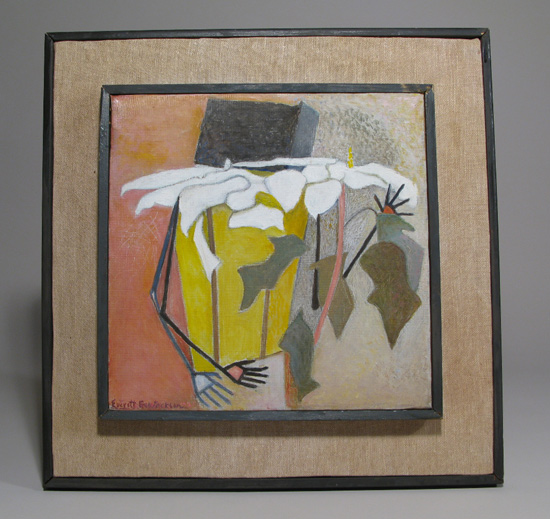 Item: Untitled Painting
Designer/Maker: Everett Gee Jackson (1900-1995) An early modern painter who gave shape to San Diego's art community, Jackson was strongly influenced by Mexican modernismo and taught at San Diego State from 1930 to 1963 where he presided over a wave of late 1950s painters that included Fred Holle, Don Borthwick, John Baldessari, Russell Baldwin, Cliff McReynolds and countless others.
Description: A good-natured small format painting that departs from the expected examples of Everett Gee Jackson's work – amazing technique and color palette with the artist's handmade frame done in his favored manner. Signed.
Dimensions: 12 x 12″ (frame 17 1/2 x 17 1/2″)
Condition: Excellent
Price: SOLD
Email for more information regarding this item: info@ObjectsUSA.com