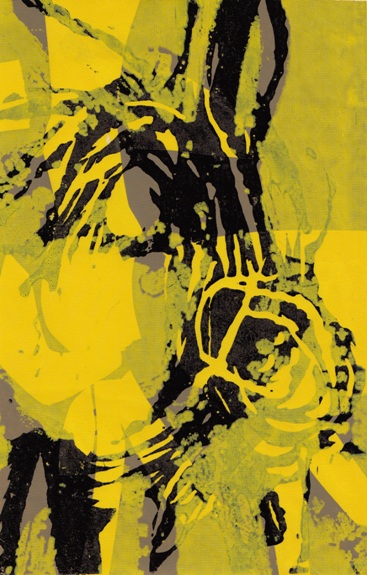 Item: Cynthia Hadys – La Jolla Modern Screen Print
Designer/Maker: Cynthia Hadys
Description: Exhibition announcement for Cynthia Hadys: Prints & Drawings at the Center Gallery on La Jolla Blvd. (later the site of Lou Sander's Art Works/Sander Gallery). Plain paper covers with exhibition and gallery information and an original silkscreen print lightly tipped-in on the inside.
Dimensions: 9-3/8″ X 6-1/4″
Condition: Very good. Bottom corner chipped and the screen print has discolored the facing page, but the print is in excellent shape.
Price: $50
Email for more information regarding this item: info@ObjectsUSA.com