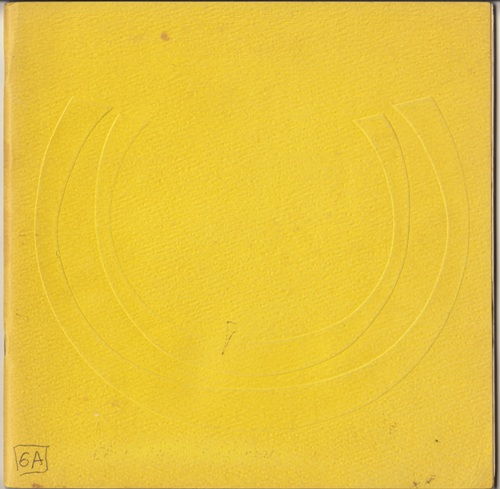 Item: California Craftsmen 1966 Exhibition Catalog
Designer/Maker: Published by the California Arts Commission. Director of the exhibition: Eudorah M. Moore, Catalog design: Robert Smith, Printed by Grant Dahlstrom/The Castle Press. Introduction by Eudorah Moore.
Description: Scarce illustrated catalog for California Craftsmen, the California Arts Commission's first crafts exhibition, a statewide traveling show that opened at Cal State Los Angeles Nov 20 – Dec 16, 1966. Almost every piece from the exhibition is illustrated in this black and white catalog featuring many of the best artists from the Pasadena Art Museum's California Design exhibitions: Margery Anneberg, Michael Arntz, Carlton Ball, John Burton, Marilyn Cremer, Dominic Di Mare, Lillian Elliot, Arline Fisch, Dextra Frankel, Robert Fritz, Walter Funk, Jerry Glaser, Trude Guermonprez, Sheila Hollingshead, Eleanor Kass, Jean Ray Laury, Marvin Lipofsky, Rhoda Lopez, James Lovera, Sam Maloof, Harrison McIntosh, Gertrud and Otto Natzler, Ruth and Svetozar Radakovich, Merry Renk, Ed Rossbach, Jerry Rothman, Steve Salisian, Herbert Sanders, June Schwarcz, Kay Sekimachi, Kenneth Starbird, Robert Trout, Everett Turner, James Wayne, Katherine Westphal, Alan Widenhofer, Marguerite Wildenhain and Ellamarie Woolley. 34 pages in staple bound embossed yellow covers.
Dimensions: 8.5″ x 8.5″
Condition: Good with some pen marks and soil on front cover, some discoloring along spine/edges, but interior in very good shape.
Price: $75
Email for more information regarding this item: info@ObjectsUSA.com