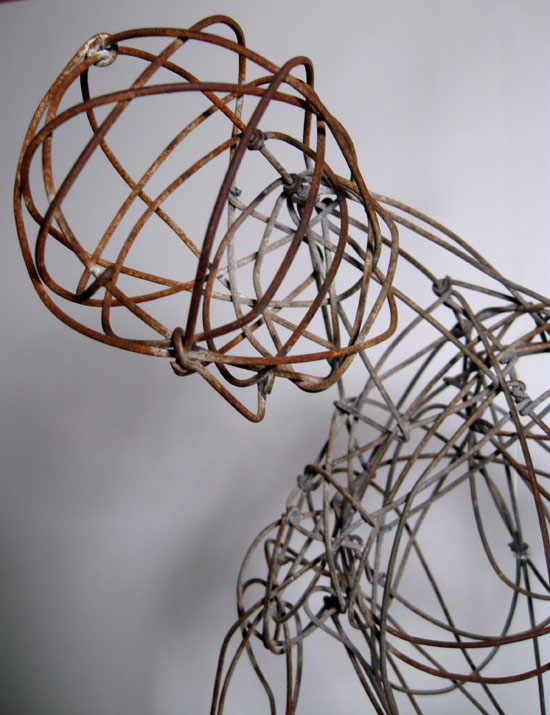 Item: Untitled Sculpture
Designer/Maker: Barney Reid – took his masters thesis in lithography at The State University of Iowa. Reid moved to San Diego about 1950, after teaching at ASU from 1946-49, and went into business selling screen-printed fabrics. Renowned for his enamel work, he was a consummate craftsman and worked in metal, clay, wood, marble and other media. A member of the Allied Craftsmen and the San Diego Art Guild, Reid was employed as a graphic designer by the U. S. Navy. From the late 70's until his demise, he worked in printmaking almost exclusively.
Description: Masterfully executed large copper wire sculpture. One of Barney's personal collection of his own work, the details and form are extraordinary. Intended to be suspended from above. Came directly from the estate of the artist. Most likely done in the 1950's.
Dimensions: 26″ long, 14.5″ wide
Condition: Excellent
Price: $1400
Email for more information regarding this item: info@ObjectsUSA.com