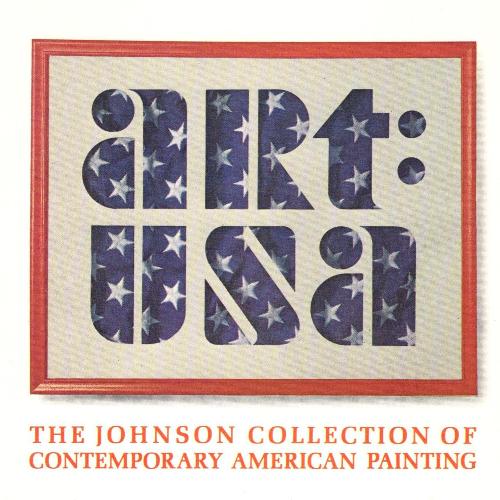 Item: Art: USA, The Johnson Collection of Contemporary American Painting – Exh Cat
Designer/Maker: The Johnson Company/Lee Nordness
Description: Illustrated checklist specific to the travelling exhibition Art: USA, the predecessor to Objects: USA. On stiff paper folded into six pages and printed on both sides, this brochure documents the 102 paintings that comprised the internationally touring exhibition in the early 1960s, along with bit of reviews from around the world. List of Art: USA's international stops and an essay by Lee Nordness. The details of the show's run in San Diego, June 17 – July 10, Fine Arts Gallery of San Diego, are stamped in red ink on the front cover.
Dimensions: 5-3/4″ x 12″
Condition: Good with residue from label on front cover, La Jolla Museum of Contemporary Art Library stamp inside front cover and some wear on front and back covers.
Price: SOLD
Email for more information regarding this item: info@objectsusa.com